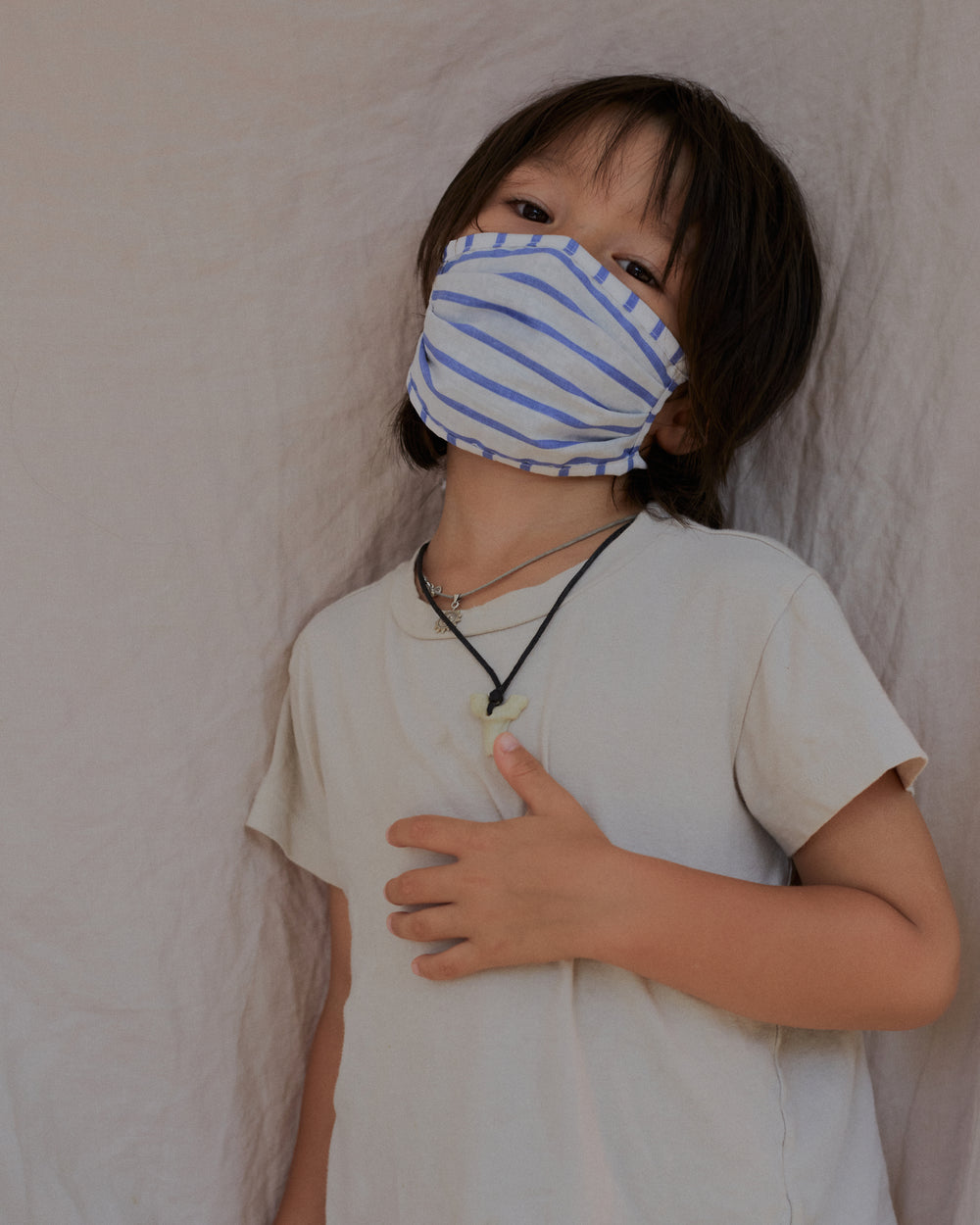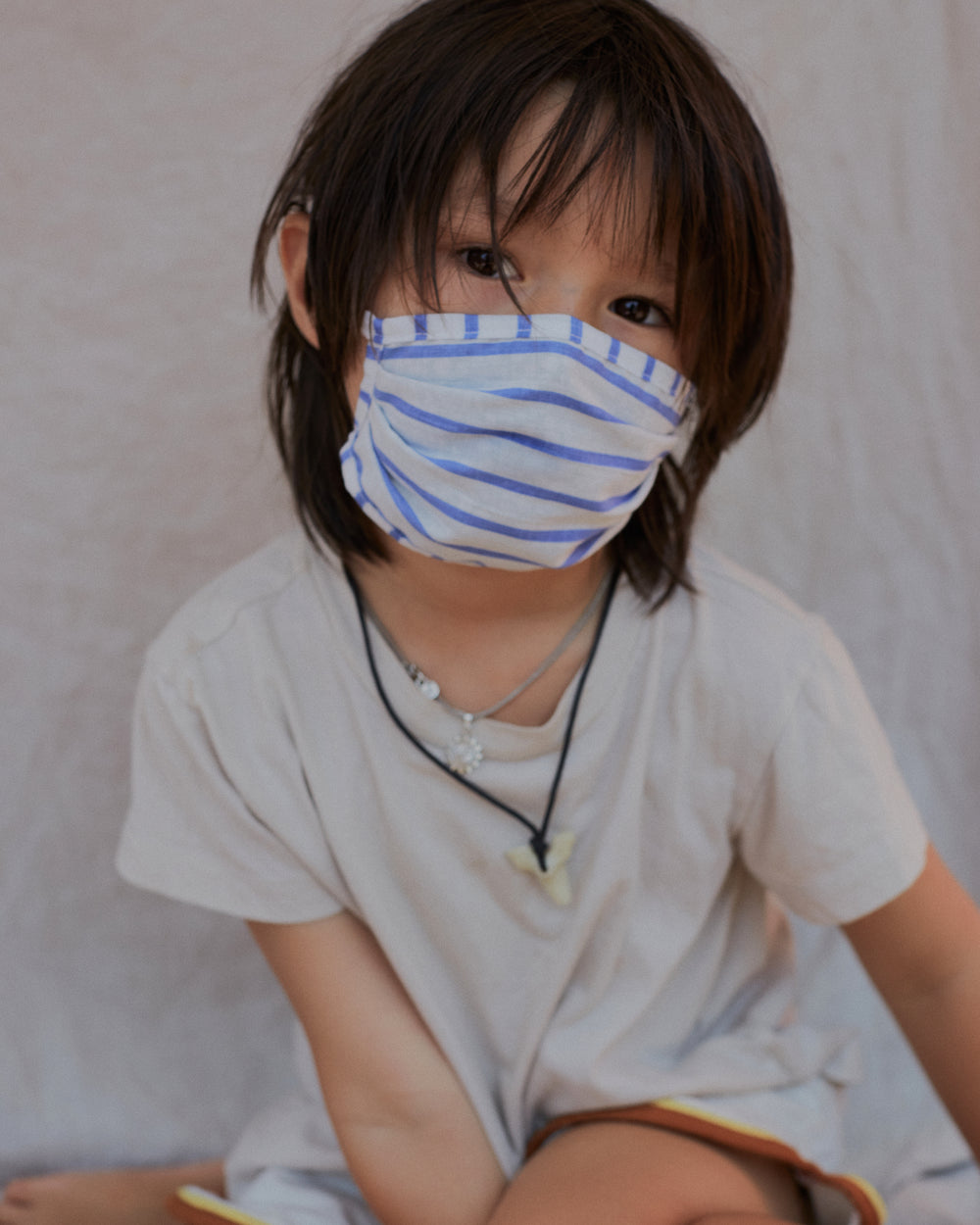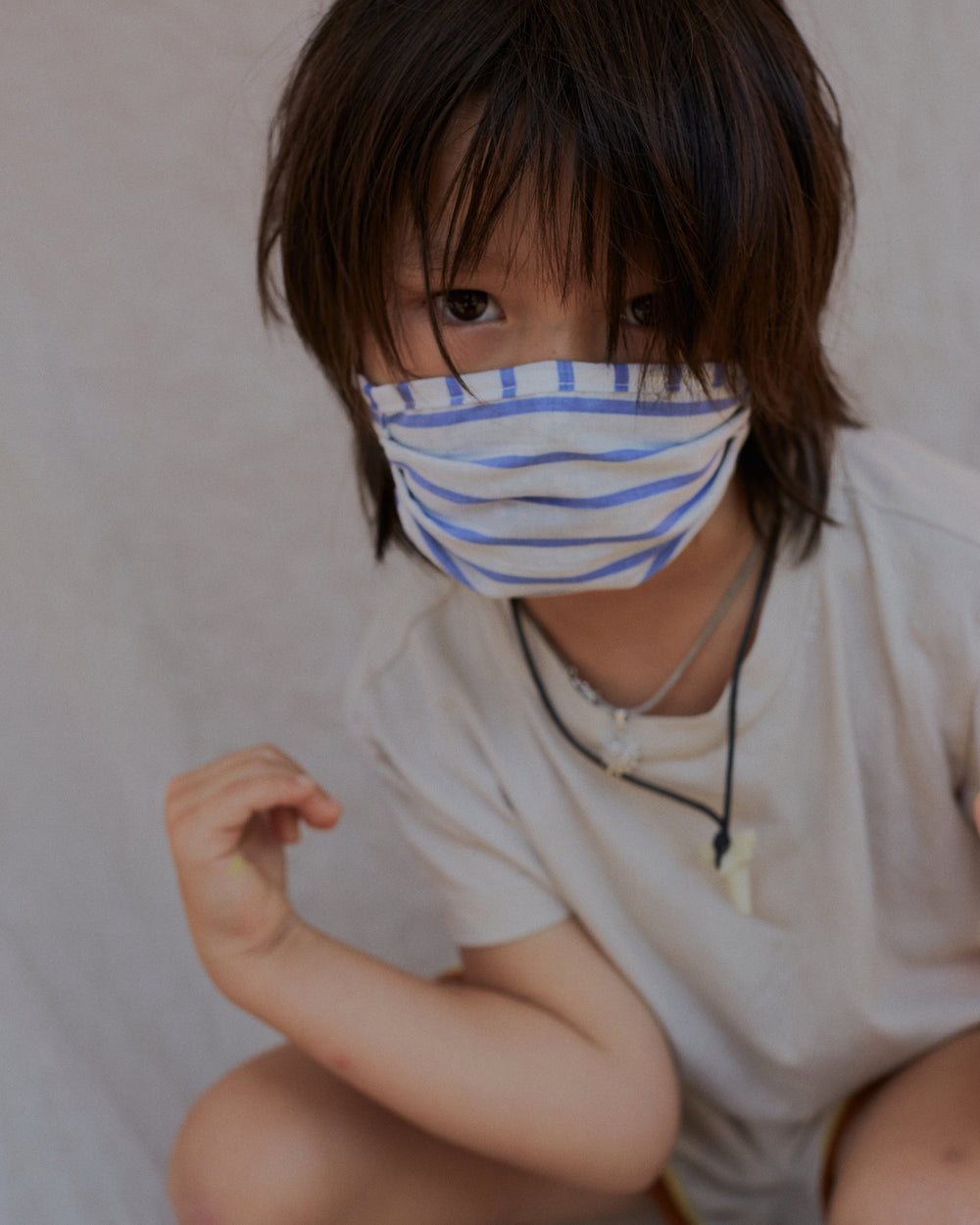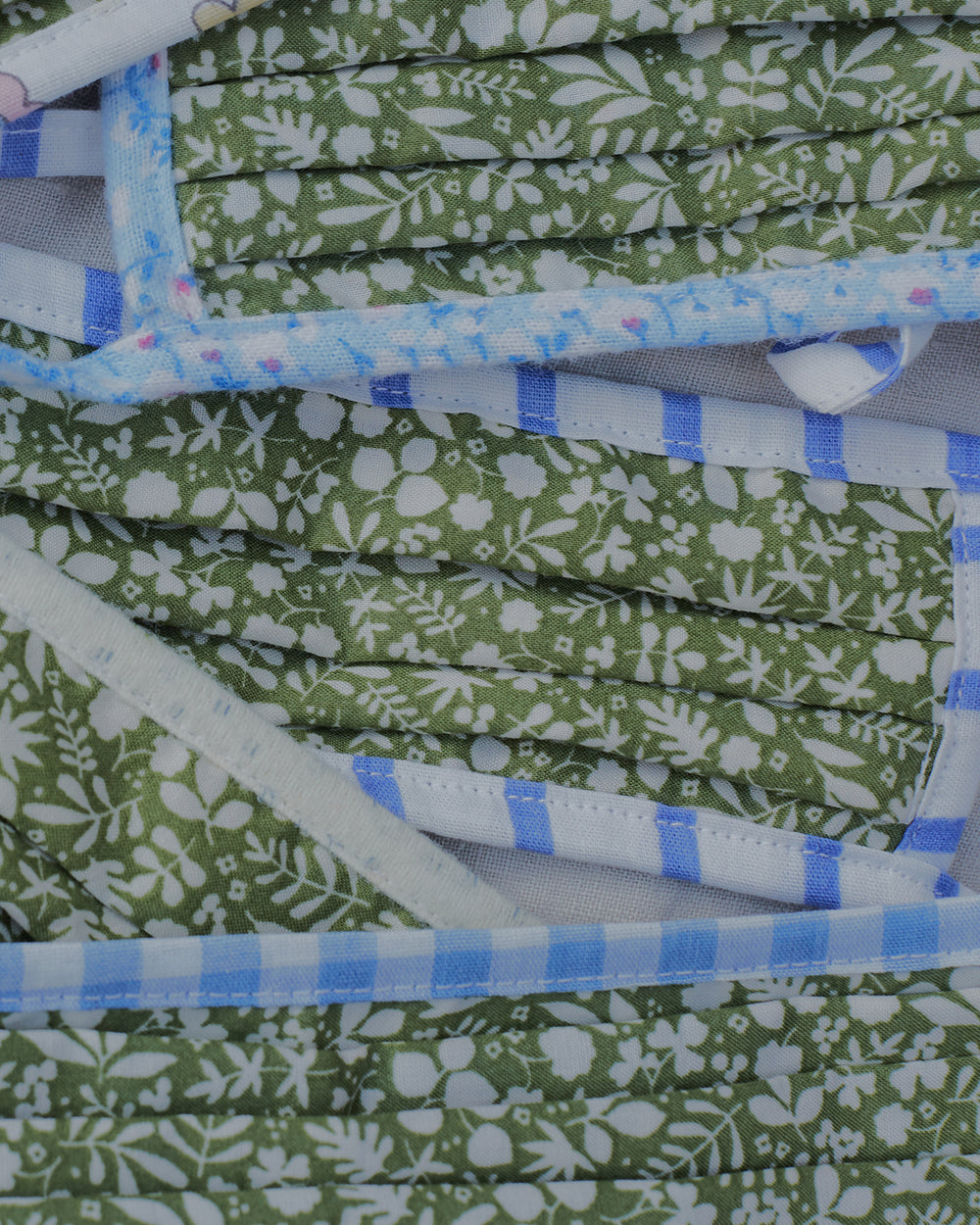 The Camp Face Mask in Stripes
This mask is Kiboro x Two Bridges' first collaboration!  The two Ridgewood NY based brands were knee deep in their top-secret clothing collaboration right as Covid-19 hit. With the world shifting gears, the designers decided to stay productive and focus on what matters most.  Sharing the belief that every single person and child should have (and wear!) a mask, The Camp Mask was born.  Always keeping the environment in mind, this mask has specifically been made for your child's comfort.  Unique fabrics carefully found in Hawaiian vintage markets by Kiboro have been combined with upcycled Two Bridges signature materials.  A win for our kids, a win for the safety of our community, and a win for the planet. Oh, and it's also reversible ;) 


Toddler's face mask for 2-6 yr old, double layered, with ties around the back. Reversible.

Face mask length stretched out from nose to chin is 4.75" and the width is 6.5", straps are 12.5". 

Please hand wash and hang dry only. 

100% cotton, made in New York City with love.