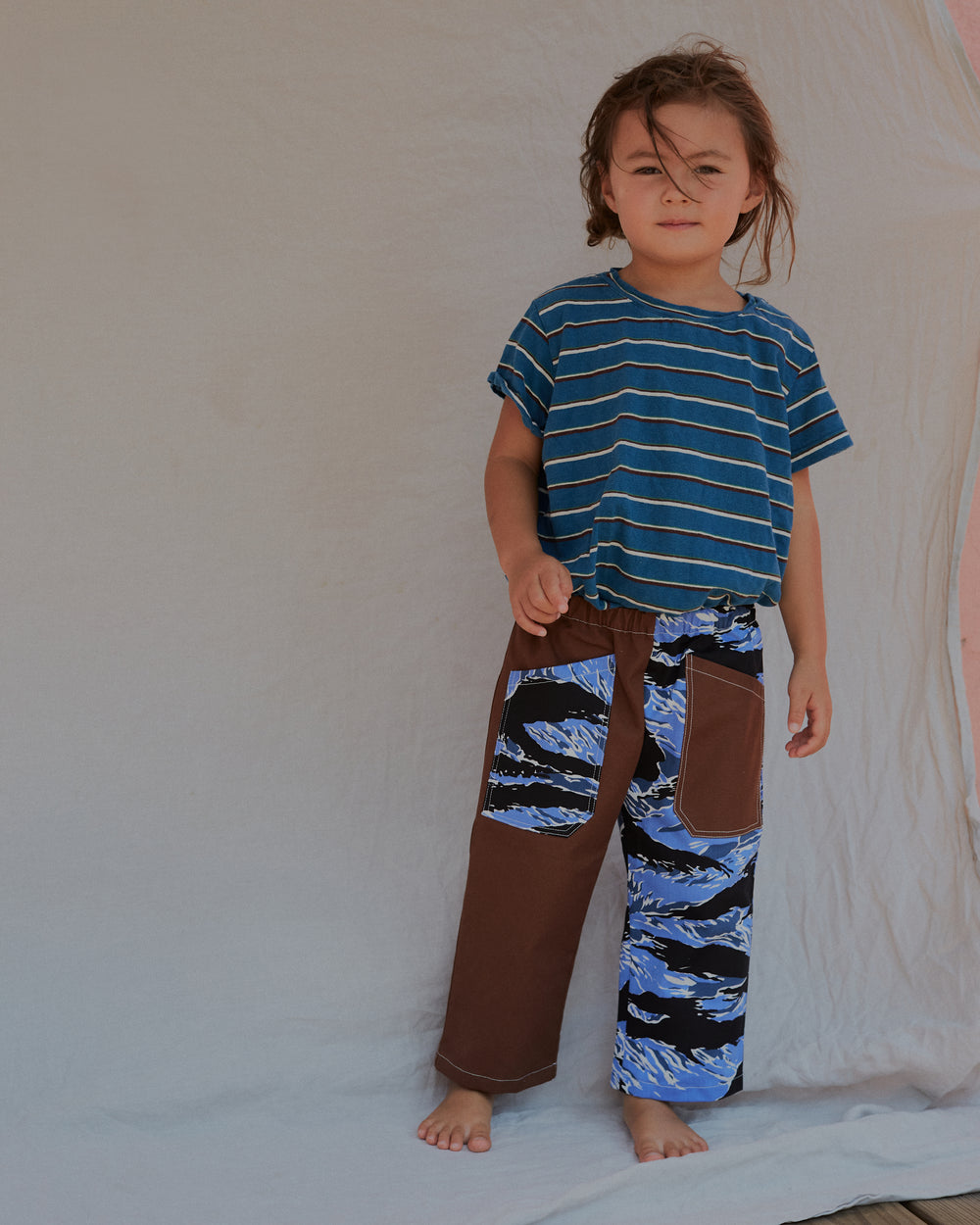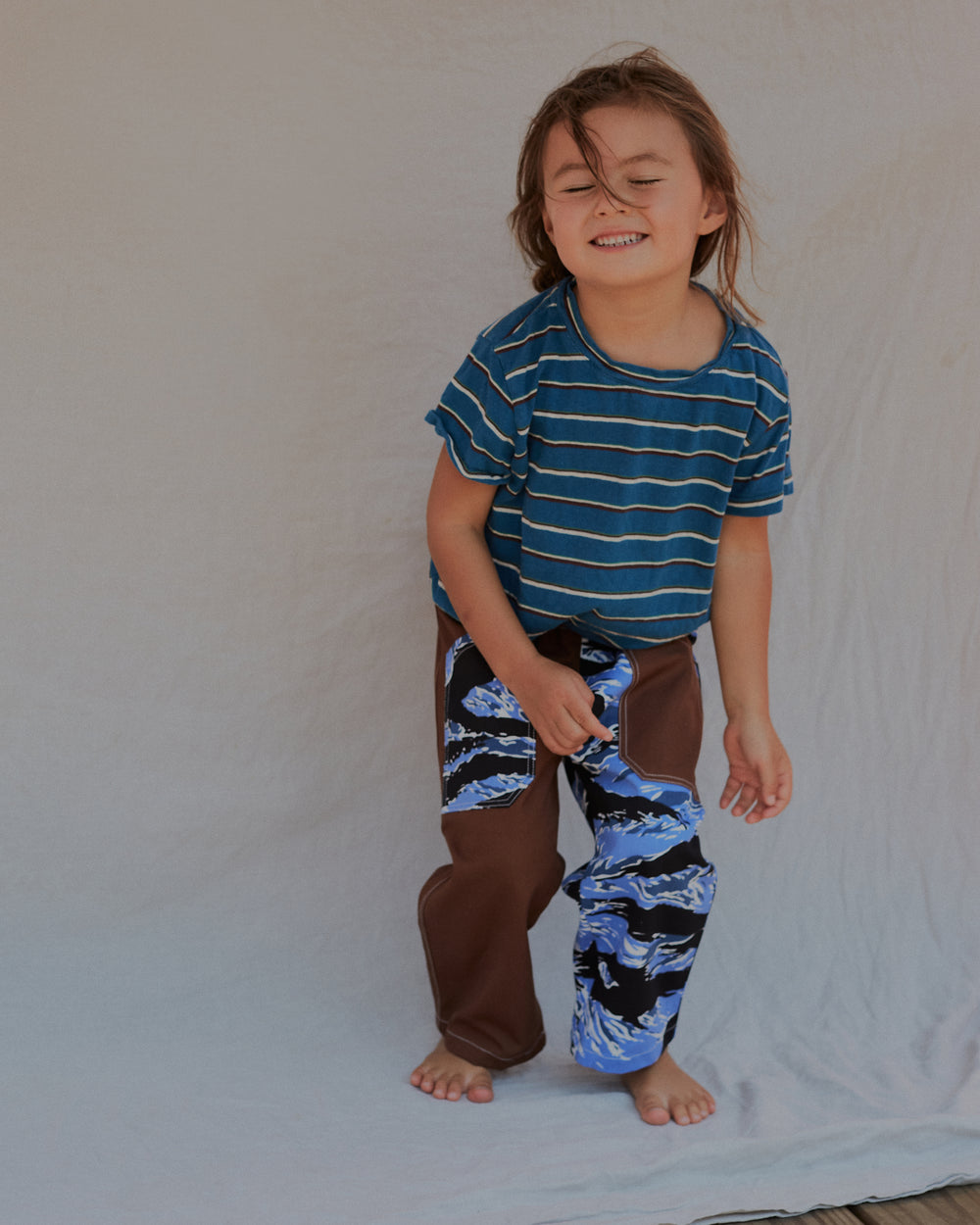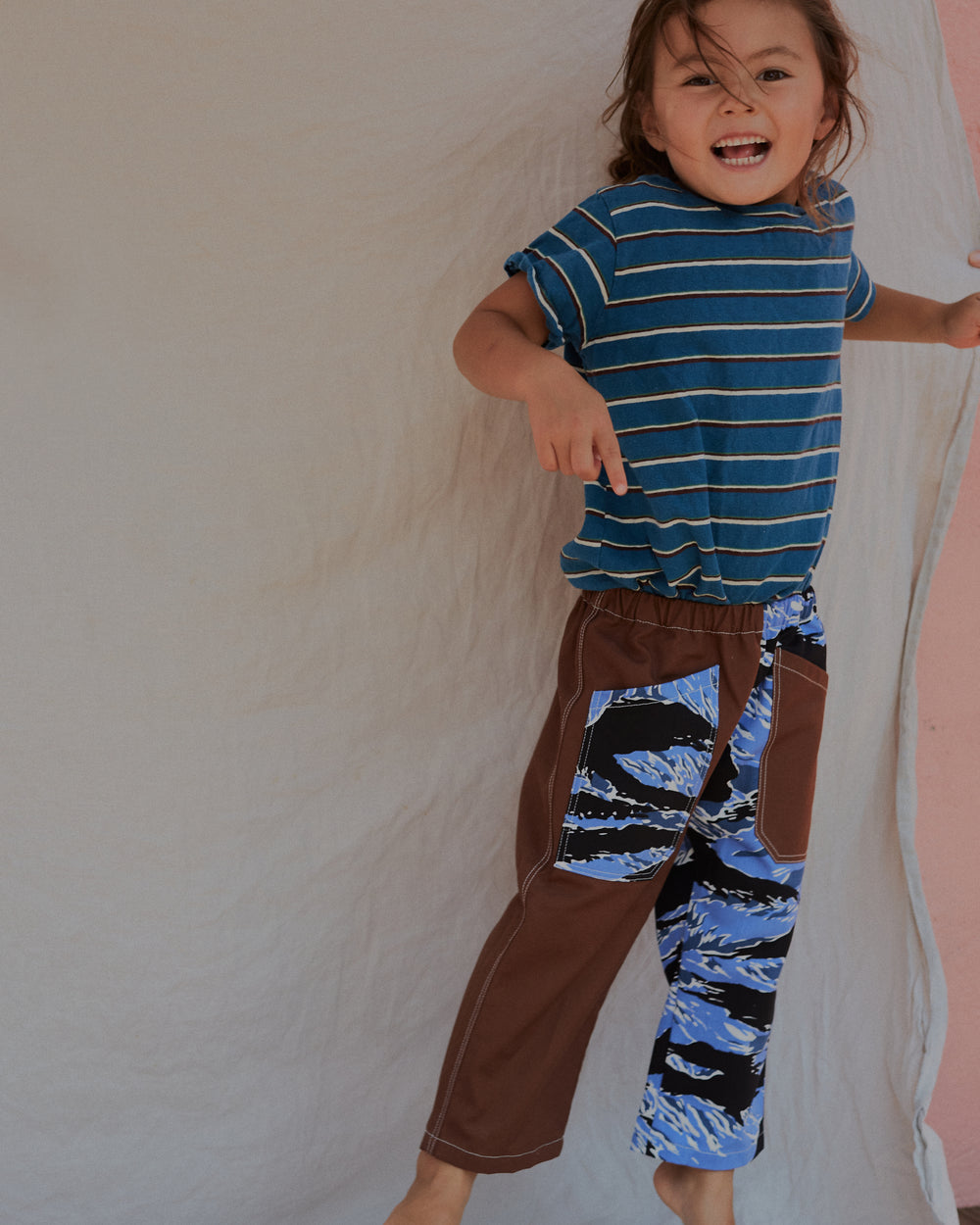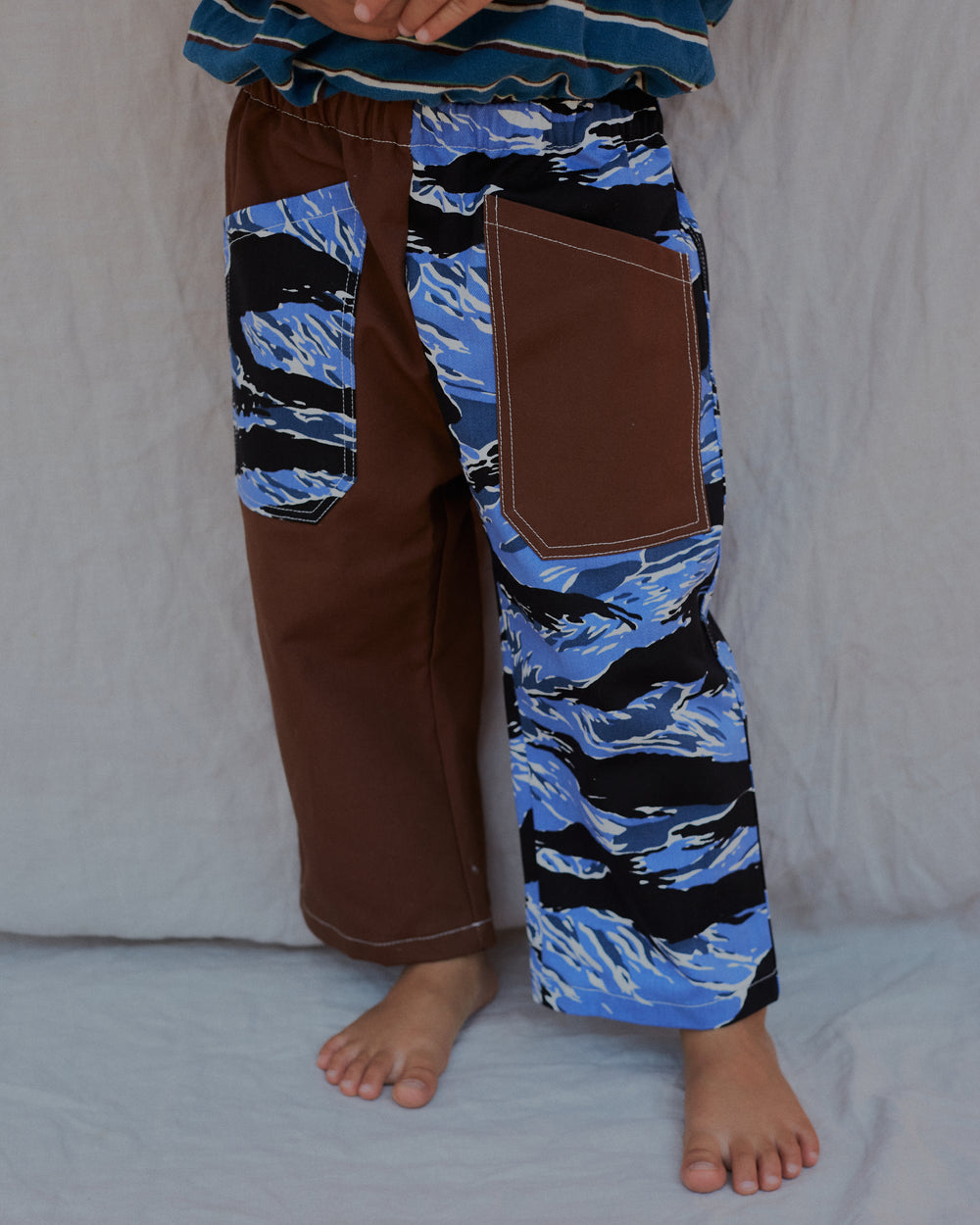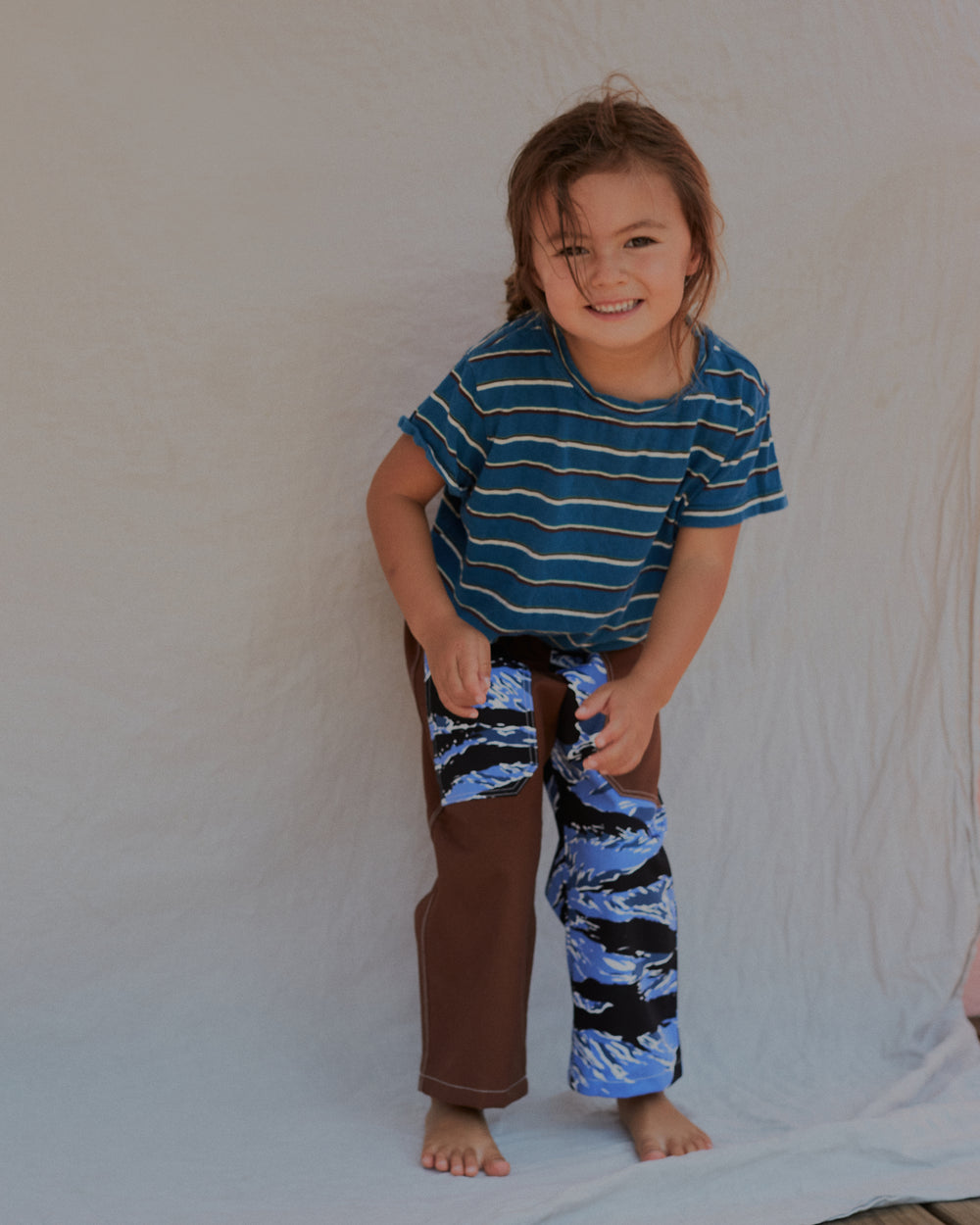 Chatham Trouser in Blue Tiger Camo & Brown
Combining leftover fabrics from past seasons we found a unique new look for the Chatham Trouser.  Waste not want not!

Relaxed fit canvas trouser, unisex style with oversized pockets for goodies. Double needle contrast stitching adds a subtle detailing touch. Roll up the hem for a cropped look. 

100% cotton, made in New York City.